{dropdownlinklabel}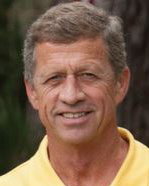 Carl Joye
Apex Team Real Estate
---
Local Reliable Knowledge; As a 55 year native of Beaufort and Port Royal area, building over 100 custom quality homes over 20 years and selling homes over the past 19 years, I offer a wealth of valuable local knowledge.

Team; Apex Team Real Estate offers more than one individual. When you work with Carl Joye, you also are working with Sing Pappas, a consistent Top Producer with unparalleled work ethic in Real Estate over the past 32 years.

Available; The A in APEX represents Available. If a Realtor is not available, nothing else really matters. Carl Joye and Sing Pappas are available every day with a professionally staffed office open weekends accommodating buyer and seller work schedules.

Professional; The P in APEX represents Professional. Professional marketing of your home utilizing photography, descriptive remarks, and online visual tours that feed all major internet search engines and Professional negotiation and follow through to closing are critical to success.

Experienced; The Ex in APEX represents Experienced. 44 years of Local combined Real Estate marketing and sales experience along with 20 years of home building experience gives you the edge and can smoothly guide you through whatever situation arises.

Search homes on your own until you're ready for the help of A Real Estate Agent. Set searches to get instant notifications and send us messages with questions you may have. We help Buyers find your home easily.